The Federal High Court in Abuja sentenced former National Publicity Secretary of the People's Democratic Party, PDP, Chief Olisa Metuh, to seven years in prison.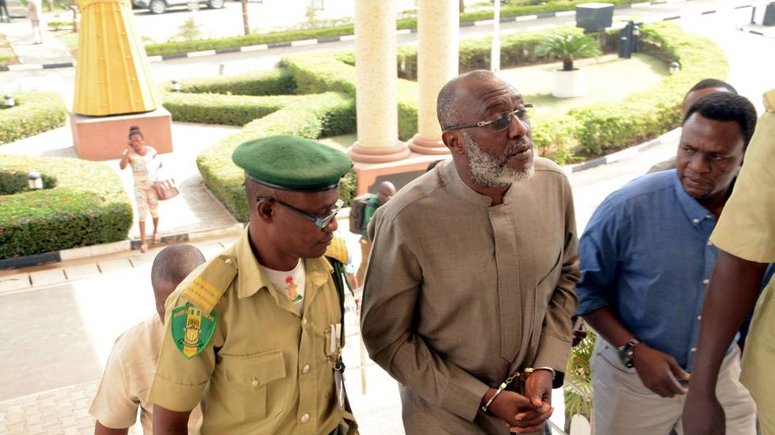 The Court of Justice Okon Abang also ordered Olisa Metuh to pay a total amount of N375 million to the federal government's coffers.
Justice Abang on count one, two, four, and seven ordered sentencing him to seven years in prison.
He was sentenced to five years on count three, to five, three years in jail with a fine of N25 m (twenty-five million) to the Federal Government.
Justice Okon Abang handed down a judgment in the proceedings that lasted more than six hours and sentenced Metuh on all seven counts, including the fraudulent receipt of N400 m from the Office of the National Security Adviser in November 2014 and the use of the money for the political activities of the PDP and its personal purposes.
In violation of the Money Laundering (Prohibition) Act, the former PDP spokesperson was also accused of committing $2 million without a financial institution.
Tyson Wilder Fight, Tyson Fury KNOCKS OUT Deontay Wilder in the 7th round. An incredible performance by the ' Gypsy King, ' who told us all exactly what he was going to do, and went out and performed it to perfection. The current heavyweight champion of the WBC.